100% Natural Herbal Hair Treatment, Safe, Highly Effective, Proven, Award Winning Hair Salon Clinic
Do take a minute to watch the video above to see the Hair Loss condition our customer had and her
amazing recovery journey
. These are all REAL pictures and videos taken at our salons. Hair Loss can be treated effectively. Thousands of customers trust us with their hair. Hair is an integral part of a person's image. Individuals suffering from hair loss can lose confidence, get depressed and avoid social activities. Start treatment early. Trust us with your hair today.
Many people feel surprised and betrayed by their bodies when they experience Hair Loss. The good news is, hair loss can be treated. Genetic female hair loss is also identified as androgenetic alopecia. Genetic Female Hair Loss is not the same as Genetic Male Hair Loss. Women would commonly experience diffused hair thinning with thinning at the center of the scalp being the most prominent. Male would normally experience  a receding hair line followed by hair thinning at the crown. Men who exercise vigorously to keep fit usually have higher levels of testosterones which leads to higher levels of Dihydrotestosterone (DHT) and DHT causes hair loss.
Once thinning worsen, the scalp becomes increasingly obvious and is no longer concealable with a simple change in hairstyle. If you are experiencing patchy hair loss rather than diffused hair loss, you may be suffering from a bacteria infection or alopecia areata (a form of auto-immune disease). Nevertheless, they are can be treated as well.
Research indicates that on average, female hair loss starts at around age 30 to 40 for Thai people (Asian) Hair types. In more rare cases, hair loss could even begin in teenage years! Hair loss starts to become increasingly noticeable around the age of 40 and aggravated by menopause. For some men, hair loss starts in their early 20s and many more experience serious hair fall/loss in their mid 30s. Male suffering from genetic hair loss can go bald while women suffering from genetic hair loss seldom go bald but instead experience severe thinning and loss of hair volume instead.
Genetics – This is a major one, especially for men: 98% of men with hair loss issues are in this category. Thankfully, only 7% of men have advance balding pattern. On the other hand, 50% of women with hair loss issues are in this category.
Internal Conditions –  Hormonal influences, such as thyroid diseases and anaemia. For women, pregnancy is a big cause of hormonal changes as well. This leads to a hair loss condition known as telogen effluvium which causes severe hair loss 2 to 4 months after a traumatic event.
Autoimmune diseases –  Known as alopecia areata, the body's immune system attacks its own hair follicles causing patchy hair loss.
External factors –  Lifestyle and other habits such as daily bunning of hair, tight braiding, prolonged wearing of headgear, excessive use of hair wax/gel/spray and dyeing/rebonding/perming of hair
Medication – Anabolic steroids, birth control pills, antidepressants and sleeping pills can cause hair loss. 
BENEFITS OF 100% NATURAL HERBAL TREATMENT
There are many types of hair treatment in the market claiming to be able to help reverse hair loss. Some of these treatments involve injections to the scalp, some even have side effects and many of them are not price-transparent. Some of these exotic treatments can be quite costly and there is usually no remedial compensation if you do not see results. 
Bee Choo Origin is successful because our herbal treatment is:
Safe and non-invasive
Pain free, natural and effective
No elaborate course purchase required, you can do one treatment at a time
Price Transparent; and
Even covers white hair with a natural reddish/brownish colour
However, because our treatment relies only on traditional Chinese herbs, the choice of colouring is also limited.
SEE OUR CLIENT'S BEFORE AFTER RESULTS
Shortly within 3 months of hair treatment with Bee Choo Origin, this client achieved this effective results below:
BEST HAIR LOSS TREATMENT SALON CLINIC IN BANGKOK, Thailand
Bee Choo Origin is the largest scalp/hair loss treatment salon/clinic specialising in the treatment of hair loss, dandruff, oily scalp and other hair issues. There are 21 outlets in Singapore, 68 outlets in Malaysia with more than 160 outlets across Asia Pacific. The Group has expanded into Bangkok, Thailand and sees Thailand as a potential market to grow the brand. Annually we serve millions of happy customers with effective and proven results.
A recognised household brand name, established since 2000, our founder Madam Cheah Bee Chew and her brand has won numerous accolades from Singapore Agencies. You may read more from two articles written by Business Times Singapore titled "Power of testimonies drives business growth" and "Sincerity before profit".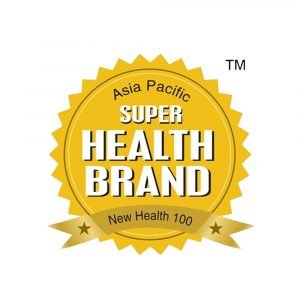 100% NATURAL HERBAL HAIR TREATMENT - HOW IT WORKS
Consistently rated as the Best Natural Hair Loss Treatment Salon Clinic in Bangkok, our all natural, safe & highly effective herbal hair treatment gives your Unhealthy/Dry/Damaged/Oily scalp instant rejuvenation. The natural dye contained in the treatment also covers your white hair to the roots in the process! 
See how it works above in our simple 4 step treatment process:
Step 1: Apply Hair Tonic on your Scalp
Step 2: Apply Herbal Paste to your Scalp
Step 3: Steam Treatment of your Hair for 45 minutes
Step 4: Rinse Off the Herbal Paste, Scalp Massage and Conditioning of your Hair
You can also watch the video showing how our herbal treatment is done!
AFFORDABLE HAIR TREATMENT IN BANGKOK
Our prices are based on your hair length between 800 baht  to 1,200 baht for à la carte herbal hair treatment. Strictly no hidden charges. You may choose to make upfront payment before treatment 🙂 
Trust us with your hair and scalp. Thousands do.
 Best Hair Loss Treatment Salon Clinic in Bangkok – affordable, reasonable for your budget 
Try it out and reserve your first appointment now (limited seats during peak hours)! 
100% Natural Herbal Hair Treatment, Safe, Highly Effective, Proven, Award Winning Hair Salon Clinic
BEE CHOO THAILAND LOCATIONS
Siam square one (floor 6)
Phatra Complex (Ratchada)
CITY CONNECT - KALLAPAPHRUK
Tel: 0931385214
Tel: 021471459
22 mini mall - krungthep kreetha
Casalunar Avenue - Chonburi