100% Natural Herbal Hair Treatment, Safe, Highly Effective, Proven, Award Winning Hair Salon Clinic
BEST HAIR LOSS TREATMENT CLINIC IN BANGKOK, Thailand
Bee Choo Origin is the largest scalp/hair loss treatment clinic specialising in the treatment of hair loss, dandruff, oily itchy scalp and other hair issues. There are 21 outlets in Singapore, 68 outlets in Malaysia with more than 170 outlets across Asia Pacific. The Group has expanded into Bangkok, Thailand and has 8 outlets as of end 2022. Annually, we serve millions of happy customers with effective and proven results.
A recognised household brand name, established since 2000, our founder Madam Cheah Bee Chew and her brand has won numerous accolades from Singapore Agencies. You may read more from two articles written by Business Times Singapore titled "Power of testimonies drives business growth" and "Sincerity before profit".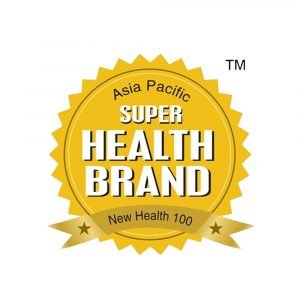 Hair Treatment in Bangkok, Thailand (7 Types)
The average human drops about 100 hairs per day, however, those suffering from hair loss can lose more than 300 hairs per day. Furthermore, those experiencing hair loss can also face miniaturisation of hair. The normal thickness for Thai hair type is between 0.008 cm to 0.012 cm with about 3 – 4 hairs per pore. A miniaturised hair can be as thin as 0.004 cm to 0.006 cm
When hair loss occurs, it is possible for both thickness of hair and the average number of hair per pore to lessen. The combination of the two causes hair loss to becoming increasingly obvious at a rapid pace.
Our scalp naturally secretes oil via the sebaceous glands and this oil protects the hair and sustains its structure. However, due to several factors, the sebum production could go into overdrive, causing excessive oil on the scalp, a condition known as seborrheic dermatitis. Oily scalp is a common issue in Thailand due to the hot weather and air conditions.
At Bee Choo, our herbal paste contains a traditional Chinese herb known as Ling Zhi which is an adaptogen with a dual-modulating function. Ling Zhi helps to modulate your scalp regardless whether it is too oily or too dry, bringing your scalp back to its normal and healthy state after each treatment.
Grey hair occurs at the hair follicles where melanin pigment production had ceased (this is permanent!). Melanin gives hair its colour and also provides moisture,therefore, once production of melanin ceases at a particular follicle, white / grey hair is produced instead of normal coloured hair.
Many Thai women opt for chemical colouring to cover their white / grey hairs, however, chemical dye often damages and dries the hair end, furthermore, chemical dye should not be used on the scalp, chemical dyeing your hair to the roots can damage the scalp and, in serious cases, may even lead to hair loss.
Bee Choo Origin's herbal paste contains a natural copper dye which dyes white hair to the roots without damaging your scalp.
Dandruff is triggered the fungus, Malassezia globosa. The micro-organism is a cousin of the yeast and feeds on sebum. When the globosa grows too quickly, the natural renewal of cells will be disrupted. This causes the skin on the scalp to flake, forming dandruff. Other than flaking, individuals with dandruff may also have red patches on their scalp, and such people may experience itching, Eczema and hair loss.
Very often dandruff is caused by the wrong choice of shampoo. Bee Choo's Purity Remove Shampoo is specially designed for our customers who have dandruff. Coupled with our special herbal hair treatment, dandruff problems can be treated in no time! Do not let dandruff embarrass you anymore, get rid of it today.
Certain diseases as a result of bacterial and/or fungal infection could cause severe hair loss. Some of the common problems that people suffer from are:
-Ringworm – Tinea Capitis (Fungal)
-Alopecia Areata (Autoimmune Disease)
-Thyroid (Disease)
-Folliculitis (Bacterial Infection)
Our anti- bacterial tonic used together with the herbal treatment, helps to eradicate infection(s). See an amazing recovery made by our customers by clicking the button below!
Over drying or frequent exposure to harsh chemical substances can ruin one's hair, causing it to become frizzy or 'wiry'. This happens when the outer structure of a hair strand, the cuticle, gets damaged or eroded, leaving the cortex exposed, causing more hair breakages, split ends leading to visibly unhealthy hair.
Many Thai ladies have a daily routine of ironing their hair to make it look more presentable, however, this further damages the hair due to the overbearing heat. This is essentially a vicious cycle where the hair is constantly damaged.
Bee Choo Origin herbal treatment coats the hair with a layer of protection, with time, your hair can be healthy and soft naturally.
Many women experience an increased hair fall 2-4 months after giving birth, this is because the stress of giving birth takes a toll on the mother and causes her hair cycle to enter the telogen phase prematurely. This condition is known as telogen effluvium. 
Bee Choo signature herbal treatment is 100% natural, hence it is safe for breastfeeding mothers. Read more on how our treatment can help solve postpartum hair loss here in Thailand!
100% NATURAL HERBAL HAIR TREATMENT - HOW IT WORKS
Consistently rated as the Best Natural Hair Loss Treatment Salon Clinic, our all natural, safe & highly effective herbal hair treatment gives your Unhealthy/Dry/Damaged/Oily scalp instant rejuvenation. The natural dye contained in the treatment also covers your white hair to the roots in the process! 
See how it works above in our simple 4 step treatment process:
Step 1: Apply Hair Tonic on your Scalp
Step 2: Apply Herbal Paste to your Scalp
Step 3: Steam for 45 minutes
Step 4: Rinse Off the Herbal Paste, Scalp Massage and Conditioning of your Hair
You can also watch the video showing how our herbal treatment is done!
OUR AWARDS & RECOGNITIONS
Certified with TQCSI, Bee Choo Herbal Hair Treatment surpassed the stringent criteria of the ISO standards and demonstrates consistent ability to enhance customer satisfaction and assurance to deliver quality service which enables Bee Choo to receive a number of awards in the Asia Pacific. We are also featured in BusinessTimes, check it out here  
The above are some of our awards from both Singapore and International Enterprises:.
AFFORDABLE HAIR TREATMENT IN Bangkok, Thailand
Our prices are based on your hair length between 800 Baht to 1200 Baht for à la carte herbal hair treatment. Strictly no hidden charges. You may choose to make upfront payment before treatment
Give your hair a chance at the Best Hair Loss Treatment Clinic in Bangkok – affordable, reasonable for your budget
Try it out and reserve your first appointment now (limited seats during peak hours)!
 Voted as the best hair loss clinic, hair thinning cure in Bangkok, Thailand!
BEE CHOO THAILAND LOCATIONS
Siam square one (floor 6)
Phatra Complex (Ratchada)
CITY CONNECT - KALLAPAPHRUK
Tel: 0931385214
Tel: 021471459
22 mini mall - krungthep kreetha
Casalunar Avenue - Chonburi
the Crystal (Ekamai-ramindra)