REPAIR CHEMICALLY DAMAGED DRY HAIR
100% Natural Herbal Hair Treatment, Safe, Highly Effective, Proven, Award Winning Hair Salon Clinic
ABOUT CHEMICALLY DAMAGED DRY HAIR
Do take a minute to watch the video above to see how our customer overcame her damaged hair and split-ends. These are all REAL pictures and videos taken at our salon. Frequent usage of chemicals in either styling or treatments is widely known to be damaging to our hair. However, what many are unaware of is that incorrect usage of these products may also lead to damaged hair and its associated problems. Chemically damaged hair can be treated effectively, but it takes time and patience. Thousands of customers trust us with their hair.
BENEFITS OF 100% NATURAL HERBAL TREATMENT
Bee Choo's signature Herbal Paste is 
specially blended
 with several Chinese herbs including Chuan Xiong, Ginseng, Dang Gui, He Shou Wu and Ling Zhi. After each of our treatment session, every strand of your hair would be 
coated with a protective layer
. This helps reduce damage to hair and also repairs damaged hair by acting as a replacement for the damaged cuticle. Furthermore, the treatment covers all white hair in the process, meaning to say, you no longer need to chemically dye your hair with this special herbal treatment!
SEE OUR CLIENT'S BEFORE AFTER RESULTS
Shortly within 3 months of hair treatment with Bee Choo Origin, this client achieved this effective results below:
BEST HAIR LOSS TREATMENT SALON CLINIC IN BANGKOK, Thailand
Bee Choo Origin is the largest scalp/hair loss treatment salon/clinic specialising in the treatment of hair loss, dandruff, oily scalp and other hair issues. There are 21 outlets in Singapore, 68 outlets in Malaysia with more than 160 outlets across Asia Pacific. The Group has expanded into Bangkok, Thailand and sees Thailand as a potential market to grow the brand. Annually we serve millions of happy customers with effective and proven results.
A recognised household brand name, established since 2000, our founder Madam Cheah Bee Chew and her brand has won numerous accolades from Singapore Agencies. You may read more from two articles written by Business Times Singapore titled "Power of testimonies drives business growth" and "Sincerity before profit".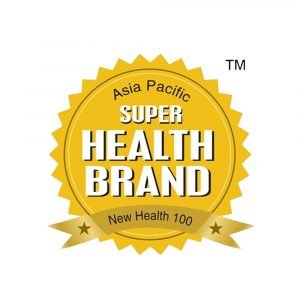 100% NATURAL HERBAL HAIR TREATMENT - HOW IT WORKS
Consistently rated as the Best Natural Hair Loss Treatment Salon Clinic in Bangkok, our all natural, safe & highly effective herbal hair treatment gives your Unhealthy/Dry/Damaged/Oily scalp instant rejuvenation. The natural dye contained in the treatment also covers your white hair to the roots in the process, this means you no longer have to dye your hair with chemicals, avoiding damage done by such colouring. 
See how it works above in our simple 4 step treatment process:
Step 1: Apply Hair Tonic on your Scalp
Step 2: Apply Herbal Paste to your Scalp
Step 3: Steam Treatment of your Hair for 45 minutes
Step 4: Rinse-Off the Herbal Paste, Scalp Massage and Conditioning of your Hair
You can also watch the video showing how our herbal treatment is done!
AFFORDABLE HAIR TREATMENT IN Bangkok, Thailand
Our prices are based on your hair length between 800 Baht to 1200 Baht for à la carte herbal hair treatment. Strictly no hidden charges. You may choose to make upfront payment before treatment 
Give your hair a chance at the Best Hair Loss Treatment Clinic in Bangkok – affordable, reasonable for your budget 
 Try it out and reserve your first appointment now (limited seats during peak hours)! 
 Voted as the best hair loss clinic, hair thinning cure in Bangkok, Thailand!
BEE CHOO THAILAND LOCATIONS
Siam square one (floor 6)
Phatra Complex (Ratchada)
CITY CONNECT - KALLAPAPHRUK
Tel: 0931385214
Tel: 021471459
22 mini mall - krungthep kreetha
Casalunar Avenue - Chonburi